The campaigning is going great.  Charlie and I have visited over 200 houses, handing out our palm cards.  The response we've received from the residents is very positive.  I'm enjoying meeting so many people, hearing their concerns and sharing ideas.  There is so much enthusiasm for a Fresh Start!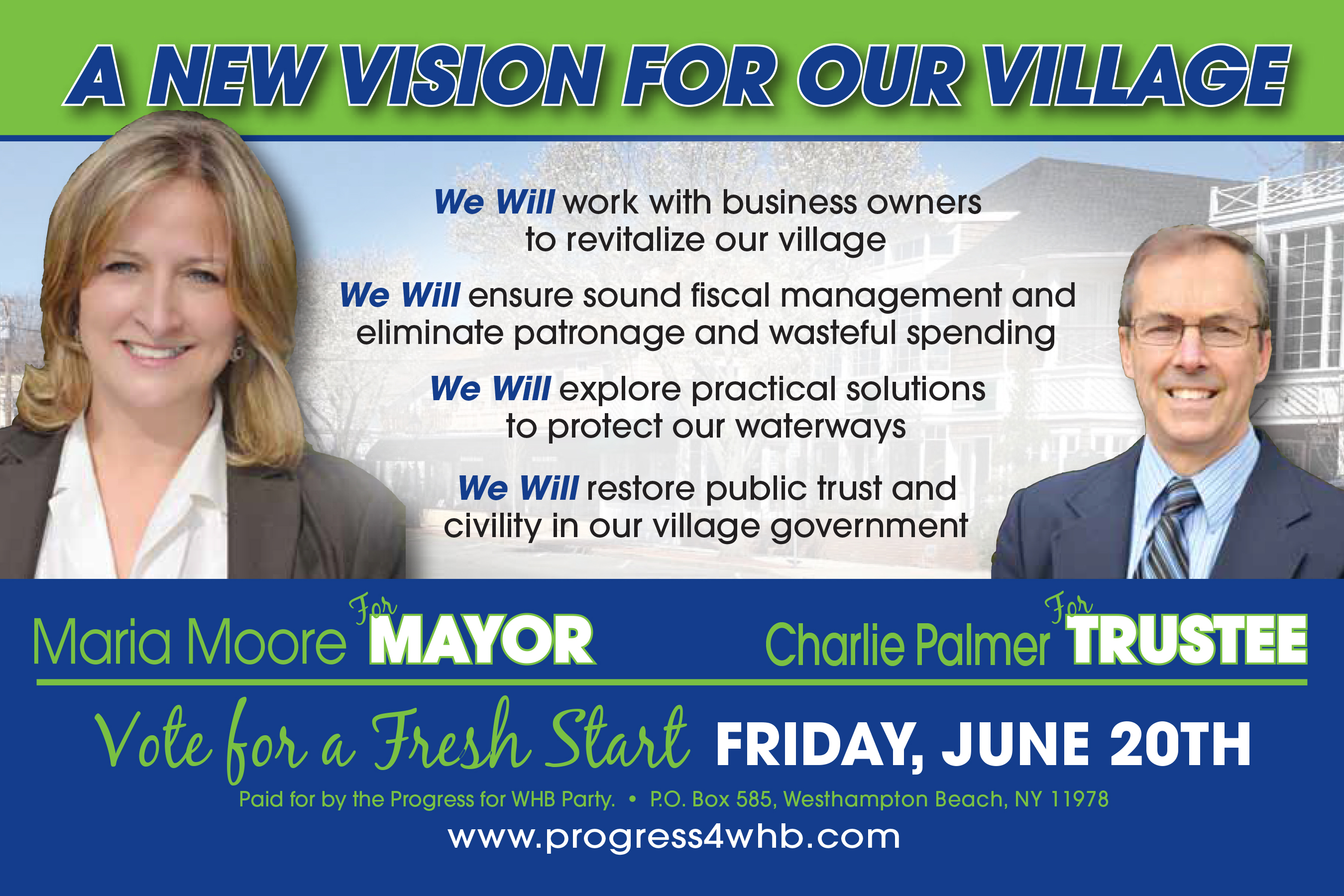 Vote For A Fresh Start on June 20th.
Voting is At Village Hall from Noon until 9:00 p.m.