By:  Progress for Westhampton Beach
Mayor Maria Moore is soon to begin her second term as mayor for our village.   Some will point to the new park on the corner of Library and Main where there had been an overgrown and boarded up lot for decades; or Glover's Park that is nearing completion after 10 years as a vacant lot; or the Paddleboard and Kayak concession at the marina; or Monday night movies on the Great Lawn; or the undertaking of infrastructure projects for Main Street and the Marina while securing funding, and continuing the hunt for all available financial support to bring to our community.
You may have noticed, however, that Maria does not take personal credit for these successes and improvements, but  gives proper due to the men and women in village hall, the team of DPW workers who never say "never" and those people in our community who are happy to pitch-in to help.
Maria brings a Je Ne Sais Quoi that is undeniable, it includes a rare talent for seeing the best in each of us, no matter how much we might challenge her to find it.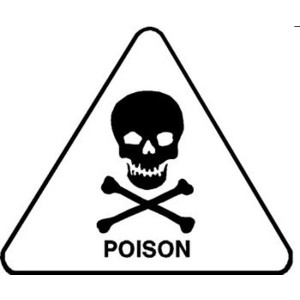 In what she will observe as a grievous departure from her example, this post will continue.  This is because we do not all possess her rare talent.    There are certain bully scribblers who make more than transient personal attacks against others in our community.
Those who are directly the subject of such an attack are possessed of the truth and may be able to dismiss it.
The real danger that persists is not to the  individual targets, but rather the target audience — the votaries of vindictiveness who unwittingly imbibe what is nothing less than strychnine for the soul.  Such postings should come with a label, and we would all do well to avoid them for our own well-being.