By:  Progress for WHB
This week the Southampton Press has attempted to create news rather than report the news.  The Trustees and the Mayor are in the process of considering the appropriate successor to our Last Chief of Police.  That is an ongoing process, and it is worth the time and effort to get it right.  The decision will affect every officer in the department directly.  It is a serious matter that remains under review.  The Mayor has already said this to the Press.
Today, the Southampton Press reported that the Future Of Westhampton Beach Police Department Uncertain As Consolidation Talks Swirl – 27east.  The publication of this headline was a grievous disservice to the members of the Westhampton Beach Police Department and their families.  Consolidation would most assuredly put the jobs of police personnel at risk.  What family needs to carry the burden of such a concern?  The headline would also be cause for concern for residents who could lose a community police department.
The Press went on to report that Southampton Town officials, "appear" eager to discuss a "possible" consolidation.  Notably not a single official from Westhampton Beach told the Press that consolidation with the Southampton Town PD was being considered.
The Press printed this headline even after Mayor Moore expressly told the Press she had never had any such talks at all!   In the face of this express statement of fact, and its own report that the Press  was unable to reach Supervisor Throne-Holst to get "clarification" of a cryptic remark the Press  itself had attributed to the Town Supervisor, the Press manufactured its own news.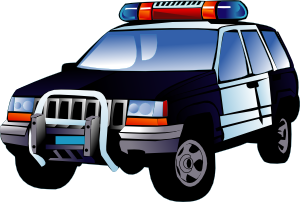 The Village Board has an obligation to both its residents and its employees in the police department and that is:  to provide the best police protection at a fair price.  We should never again have to pay a severance package like that paid to the Last Chief.  The Trustees must consider all options to meet the objectives of our village residents, and when that is done it will be news the Press can truthfully report.
ADDENDUM
Today, the Southampton Press did not publish its story in the eastern print edition.  Apparently the Press realized that its story on 27east, that the Village of Westhampton Beach would pay "$2.28 million" to the Southampton Town Police District for police protection, was more story than news.