By:  Progress for Westhampton Beach
This past weekend there was a tragic death at Roger's Beach.  The exact cause is still under review by the Suffolk County Medical Examiner.  The  response of our dedicated professionals was top-notch.  See also Story on 27east published 8/11/15
It is important that we all remember that two parents lost their adult son and the result of this review will not diminish their grief. Reckless uninformed commentary, on the other hand, can exacerbate their pain.
If there is anything we can individually do it is to remind our loved ones of the safety protocols that we can each observe: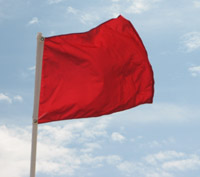 Swim only between the red flags in the area supervised by trained lifeguards.
Never turn your back on the ocean.
Know your limitations, some days its best not to enter the surf.
linked video produced by NOAA
Seawater weighs, on average, 64 pounds per cubic foot.  The surf delivers many, many cubic feet of water with each wave; it is force of nature that is always present.  Enjoy and respect the majesty of the ocean. 
By:  Progress for Westhampton Beach