Follow Progress For Westhampton Beach

By:  Progress for Westhampton Beach
The Supreme Court has been busy this month of June.  There are the cases in the headlines, and those that escape notice.
Last week we mentioned Reed v. Town of Gilbert, Arizona, in that case the Court held that a sign ordinance that treated signs differently based upon content violated the First Amendment.  These were signs created privately for private purposes.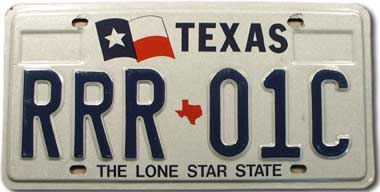 On the same day the Court issued its 5 to 4 decision in Walker v. Texas Division of Sons of Confederate Veterans.  The State of Texas successfully defended a First Amendment law suit when it refused to put a confederate flag on its license plate.  Texas had permitted other private individuals to display their messages on the Lone Star State's license plates.1)The Second Circuit Court of Appeals had visited this issue 14 years ago in Perry v McDonald when it upheld state restrictions on scatalogical references in vanity license plates.
The State of Texas had permitted such messages as "Keep Texas Beautiful"  "Mothers Against Drunk Driving" "Fight Terrorism" and even "Get it Sold with RE/MAX."   The majority on the Court held that license plate messages were government speech and the government could decide what it wanted to say.
The dissenting 4 do not contest the legal premise that private individuals can not compel government speech.  The four dissents concluded that Texas had created a forum where private speech was permitted and this private speech could not be regulated by the government.
Recently, elected officials in the State of South Carolina have been considering whether to continue to fly the confederate flag on government property.   This is a political process.  The government of South Carolina is deciding what it wishes to say in its representative capacity as a government of all the people of South Carolina.  This does not in any manner implicate Freedom of Speech, because it does matter… Who Said That?
| | | |
| --- | --- | --- |
| 1. | ↑ | The Second Circuit Court of Appeals had visited this issue 14 years ago in Perry v McDonald when it upheld state restrictions on scatalogical references in vanity license plates. |