By:  Progress for Westhampton Beach
Sunday is not always a day of rest.  The Army Corp. of Engineer contractors were at Lashley Beach in full force pumping sand to replenish the beaches from Lashley Beach to Cupsogue Beach.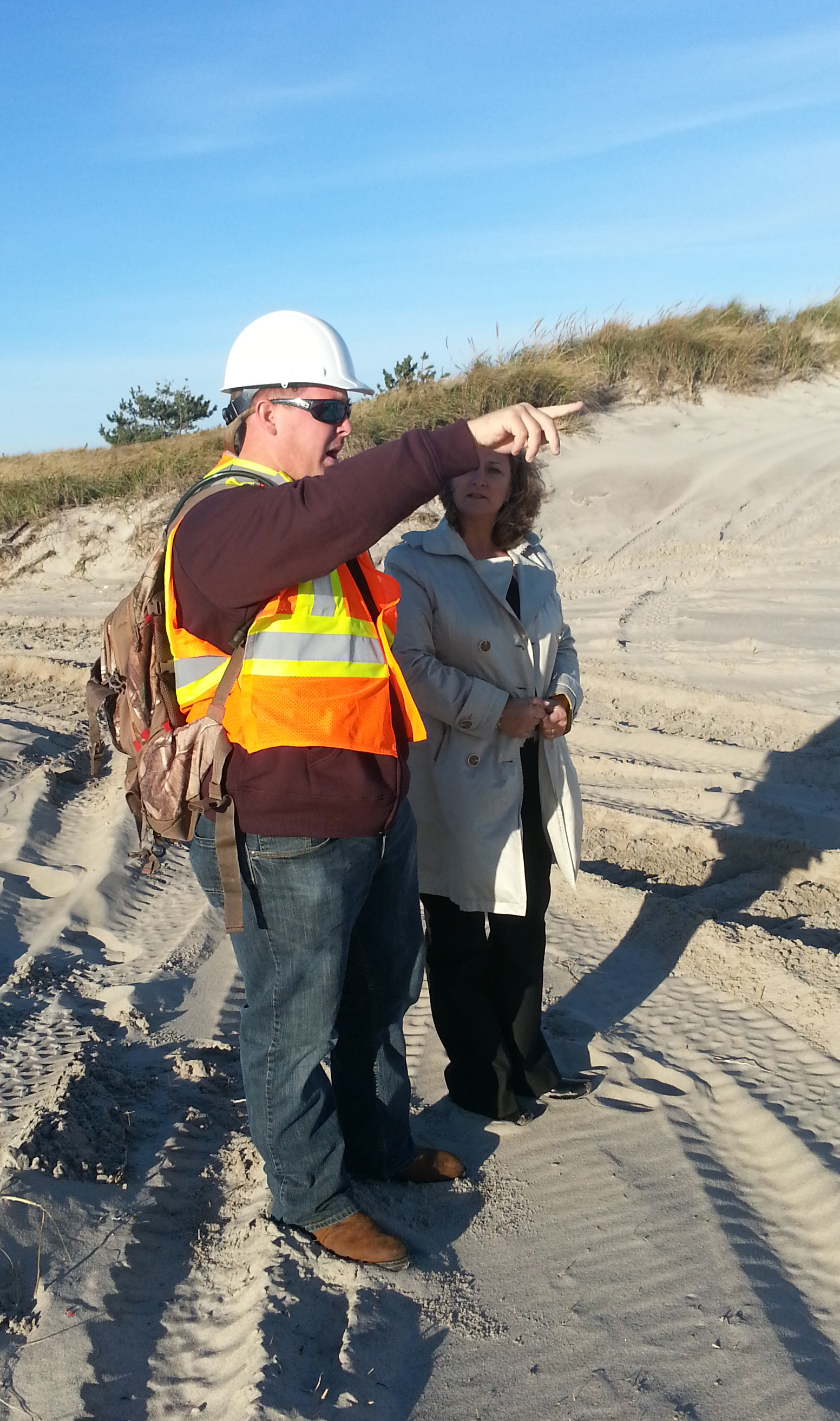 Mayor Moore discussed the project and temporary security measures that will limit public beach access to Lashley  Beach while it is an active work site.
The temporary inconvenience is necessary to allow work that restores the beaches to the west of the jetties previously put in place closely together along the coast.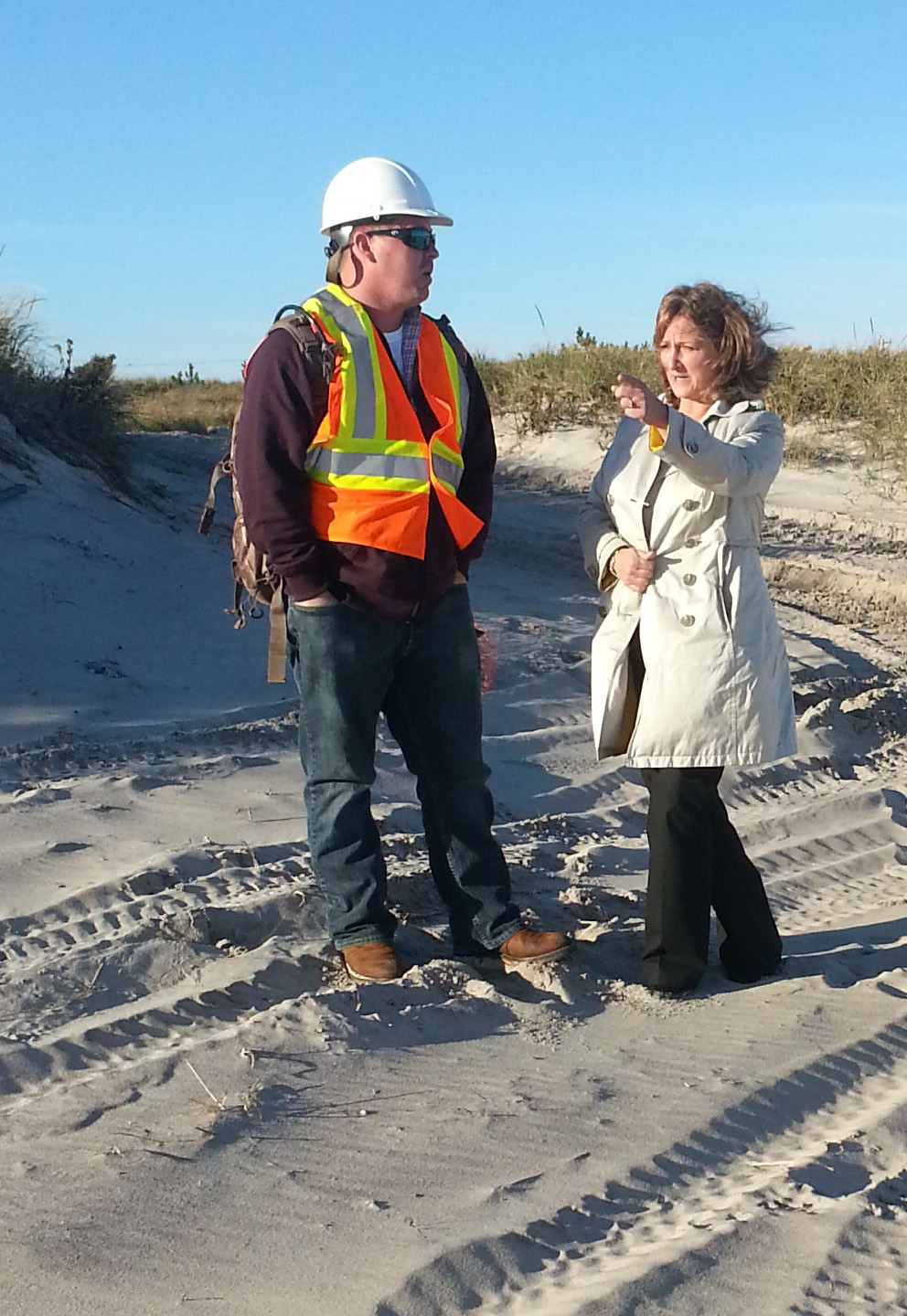 The longshore drift of sand on the Atlantic coast from east to west is caught by the jetties.  This sand builds up the beaches on the east side of the closely spaced jetties while those beaches to the west do not benefit from the replenishment from the longshore drift.
Between 900,000 and 1.5 million cubic yards of sand will be dredged up from the ocean floor to be discharged onto the beaches from Lashley to Cupsogue.