By:  Progress For WHB
The meeting was called to order at 7:01 p.m., routine matters on the agenda were addressed with dispatch and all business together with public comments was concluded by 7:40 p.m.
Not surprisingly, the public comments were largely addressed to the unsubstantiated report in the Southampton Press that village officials had discussed consolidation of police departments with the Town of Southampton.  See post under 4th estate and truth at this link.  The Mayor and each of the trustees made it clear that consolidation of the police departments was someone else's invention.

A matter of significant note was the appearance of John Bennett, Esq. of Bennett & Read Attorneys at Law, the attorney for CVS on the application it submitted to the Village Board for a Special Exception.   CVS seeks approval to operate a store (in the former bowling alley on Sunset Avenue) with floor space in excess of the square footage restrictions of the Hamlet Commercial district. CVS has requested that this out-sized use be permitted by special exception.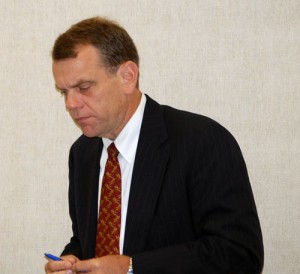 Counsel for CVS undertook to hijack the public comment section of the meeting by presenting  legal arguments concerning the application process where both his remarks and trustees' responses could be captured on video for posterity, or some other advantage at a future date.
Counsel for CVS  remarked that it had submitted a completed application in April of this year and argued that it was time for the trustees to act.  However, the Mayor pointed out that it was only at 4:00 p.m. today that additional materials were received from the applicant as had been requested by the former village attorney.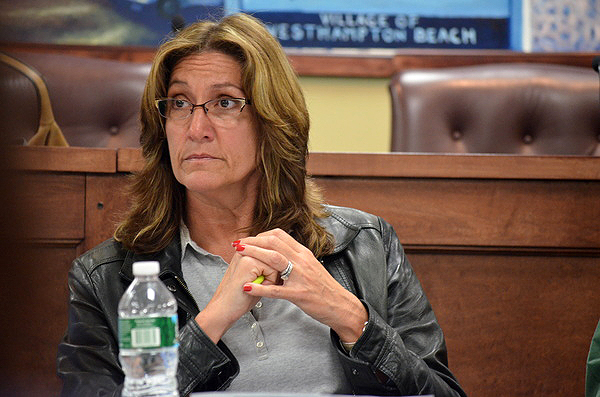 Village trustee, Patricia Debenedetto, spoke at length and took umbrage at the suggestion by Mr. Bennett that the Board of Trustees had not been diligent and could be viewed as being dilatory in its handling of the application.